Ken je dat? Je hebt samen met je man, vriend of minnaar een gezellige avond. Je drinkt een wijntje, kijkt een filmpje samen en voert gezellige gesprekken. Een heerlijke date night dus! Jullie besluiten de avond voort te zetten in de slaapkamer. Tussen de lakens begin je met wat voorspel en de spanning bouwt op naar hét moment! Maar voordat het daadwerkelijk zover is, is de spanning bij je partner al zover opgebouwd dat hij het niet meer kan houden. Hij is al klaargekomen.
Is het een compliment?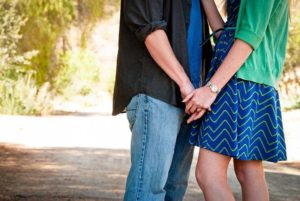 Je kan het natuurlijk als compliment zien, blijkbaar wordt hij zo opgewonden van je dat hij makkelijk een orgasme krijgt. Maar als dit vaker is voorgekomen is het logisch dat je er van baalt. Er zijn een aantal dingen die je man zelf kan doen om zijn orgasme uit te stellen. Hij kan letten op zijn ademhaling, hij kan met zijn gedachten voor uitstel zorgen of hij kan daadwerkelijk een aantal spieren trainen die hieraan bijdragen om te snel klaarkomen te verhelpen. Maar zijn er ook dingen die jij kunt doen? Lees snel verder voor wat tips!
Een aantal praktische tips
Allereerst een voor de hand liggende oplossing: probeer het voorspel zoveel mogelijk in te korten. Hoe langer je er over doet om samen opgewonden te raken, hoe sneller je man zal klaarkomen. Maar we snappen dat je hier misschien niet op zit te wachten.
Een andere tip is om wel de tijd te nemen voor voorspel, zonder dat je al teveel zijn geslachtsdeel hierbij betrekt. Je kan bijvoorbeeld extra aandacht geven aan andere erogene zones, zodat jullie samen wel opgewonden raken maar hij nog niet gestimuleerd wordt.
En als laatste tip: er zijn misschien bepaalde standjes tijdens de daad die ervoor zorgen dat je man minder gestimuleerd wordt. Dit is uiteraard heel persoonlijk, je komt er alleen achter door verschillende posities uit te proberen en te kijken wat voor jullie werkt!
Maar vooral geldt: probeer samen nog steeds te genieten!