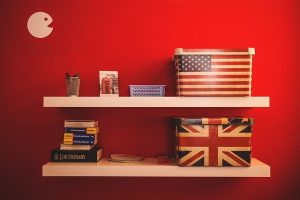 Werkt een Engelstalige voice-over in 2020 precies hetzelfde als eentje uit eigen land? Die vraag wordt soms best vaak gesteld. Het populaire voice-over platform VoiceCowboys uit Amsterdam werkt dagelijks met Engelse stemacteurs en weet als stemmenbureau hoe de hazen lopen. Daarom een actueel antwoord voor dit jaar.
Engelse voice over studio van VoiceCowboys
De website van de Engelse voice-over studio is inmiddels 4 jaar actief, en timmert sindsdien lekker verder. VoiceCowboys geeft sinds enkele jaren haar opdrachtgevers de mogelijkheid om professionele voice-overs te boeken van Engelse origine, en het stemmenbureau uit Amsterdam-West constateert tevreden dat hiermee goed in een behoefte wordt voorzien bij vele opdrachtgevers in Europa. Op hun speciale pagina vind je overigens meer info.
Ook de videomarkt voor bedrijfsfilms groeit mooi door. Steeds meer ambitieuze bedrijven willen hun online zichtbaarheid vergroten en doet dit doormiddel van social media video's. Deze worden gepubliceerd via de eigen kanalen op Instagram of Facebook, of via ingekochte advertentieruimte op de andere populaire sociale media. De bedrijfsvideo's worden gemonteerd door zowel interne en specialisten, die op hun beurt vaak weer een beroep doen op een stemmenbureau zoals VoiceCowboys.
De beste voice over voor Europese en Engelse bedrijven
Aangezien veel Nederlandse en Engelse bedrijven inmiddels grensoverschrijdend opereren in Europa, en worden meestal direct twee versies van een video gemaakt: één voor de Nederlandse markt, en eentje voor de rest van Europa, waaronder Duitsland en Engeland uiteraard. In veel gevallen dan voorzien van een Britste stemacteur. Voor de tarieven hoeft men het niet te laten: een Britse voice-over is al vanaf 189 euro exclusief btw te boeken.
Hoe gaat de casting? Nou, van een Engelse stemmen gaat men op dezelfde wijze te werk als bij het scouten van Nederlandse inspreekstemmen. Het voice over bedrijf brengt eerst eerder ingesproken werk in kaart, laat voice over teksten als test inspreken, en bij een veelbelovend resultaat wordt vervolgens de stem toegevoegd aan de talenten van het stemmenbureau met als label Engelse voice over, uiteraard.